We're delighted to announce the launch of our brand new visitor centre in Stevenage Town Square.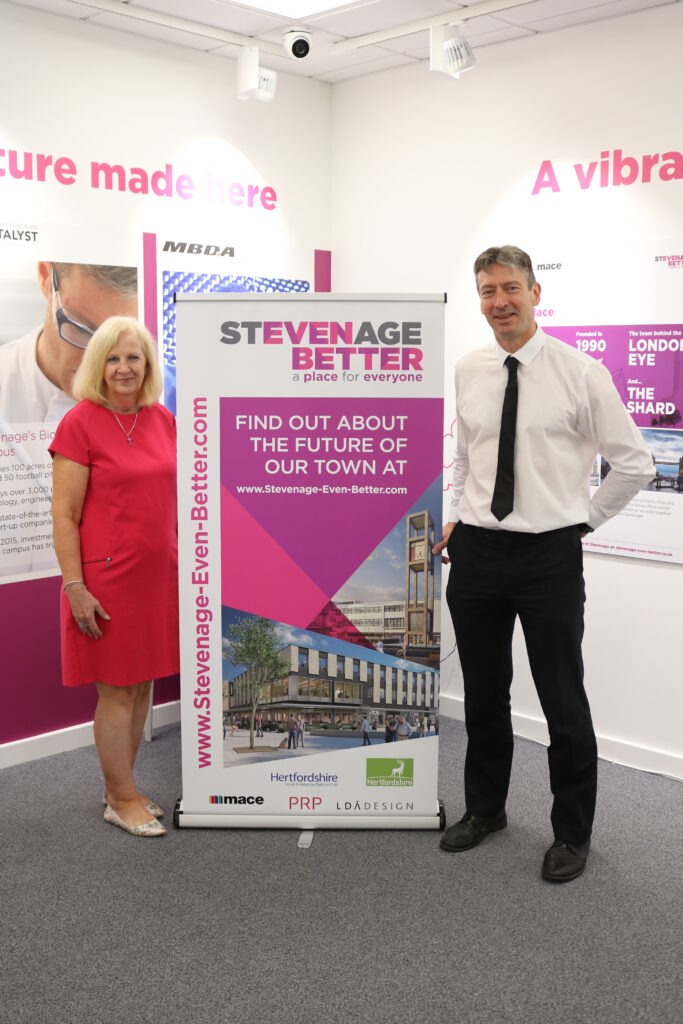 The centre will be open Wednesday-Saturday, 10am-5pm and will provide residents and visitors with an opportunity to learn more about our town's regeneration programme and our plans for the future as well as gaining more insight about Stevenage's heritage.
Visitors will have the opportunity to experience a Virtual Reality, 3D fly through video of the regeneration schemes, as well as exclusive video content from some key Stevenage stakeholders. Younger visitors will also have the chance to build their town of the future on our scale LEGO diorama of the Town Centre and to find out more information about all of the regeneration schemes.
If you're interested in seeing the visitor centre head down today and find out about the future of our town – alternatively, take a look around the rest of the website or take a look at our social media channels to learn more.
The regeneration  currently underway in Stevenage is a 20-year, £1bn programme designed to transform the town centre and what it offers to residents and visitors, both now and in the future. Along with our development partners, including Mace, the firm behind The Shard, London Eye and the new Tottenham Hotspur Stadium and Reef Estates, we are transforming the central areas of Stevenage, introducing new residential, retail, commercial and leisure facilities. Mace's SG1 scheme is the single largest programme but the town is also set to benefit from Reef's £50m transformation of Queensway North, that is currently underway, and from the relocation and upgrade of the bus interchange, amongst many others. Work will begin on the Town Square in late 2020 while many schemes such as the redevelopment of Market Place, along with the Brickdale House and Skyline schemes, have already been completed.
Find out more about our plans for

regeneration