Business in Stevenage
The ideal place to build a career and get set for the future
5,000
Together, Stevenage-based companies MBDA, GSK and Airbus employ over 5,000 Stevenage locals
50,000
local people employed across Stevenage
£
650

m

2018 investment in Stevenage Bioscience Catalyst companies
World-renowned employers
Stevenage is home to some of the world's largest and most progressive companies:
MBDA and its predecessors have been based in Stevenage for over 60 years and is one of the largest defence firms on the planet. The company is currently #1 on the UK's Best Big Companies to Work For 2022 league table
Leading research-based pharmaceutical and healthcare company GSK is our town's largest employer. The site is also home to the Stevenage BioScience Catalyst, where fast growing biotech, pharmaceutical and medical businesses can draw upon world-leading support, facilities and networking opportunities
Airbus is the world's second largest aerospace and defence corporation. Their base on GunnelsWood Road is where Tim Peake successfully controlled Airbus's Mar Rovers live from the International Space Station
Home of innovation
Stevenage is located in the innovation corridor and has a strong track record of cutting-edge business innovation; GSK are the pioneers of the first malaria vaccine and first gene therapy, Airbus produce 25% of the world's satellites and plan to send Europe's first Mars Rover into space, and the late great Vincent Motorcycles created the world's first superbikes.
Progression and advancement continue to be encouraged in businesses of all sizes in Stevenage. The Business and Technology Centre (BTC) was the first Enterprise Hub in the East of England, offering flexible office space and support for start-ups, and biotech and pharmaceutical companies are given the chance to learn from industry experts and leading academics at the Stevenage Bioscience Catalyst.
"Having a host of opportunities on your doorstep means you'll be set for the future"
Great career prospects
With over 3,000 companies across varied industries, Stevenage offers exciting job prospects, as well as dedicated training opportunities at the Stevenage Skills Centre. Whether you're looking for a graduate job, apprenticeship, training, or to take up work again after a career break, having a host of opportunities on your doorstep means you'll be set for the future in Stevenage.
In addition to the four major, international employers mentioned above, Stevenage is also home to a wide range of highly successful, world-renowned organisations providing a platform for residents to build a successful and interesting career.  Other major employers in the town include BMW, Fujitsu, Costco, Tesco and more.
World class facilities
Stevenage is home to both The Business & Technology Centre on Bessemer Drive and Chells Industrial Units in Stevenage. Lead and managed by award-winning social enterprise, Wenta, these sites are ideal for both new and growing businesses. Free business advice and webinars are available to all and provided by their experienced team of advisors. Whether it's advice on 'how to start a business' or 'cashflow' and 'sales', the team can help.
The btc offers affordable, flexible and self-contained workspace for rental from offices to workshops, available on monthly terms and in a range of sizes. They are ideal if you need to find or re-locate your workspace to a more flexible and affordable option. The centre also offers a range of virtual office services, on-site meeting rooms for hire and a bistro – with great coffee!
To get free business advice or find out more about workspace availability:
W: www.btcstevenage.co.uk
(Live Chat advice is available Mon-Fri, 9am – 5pm excl. public bank holidays)
T: 01438 310000
Generation Stevenage
Generation Stevenage brought together Stevenage's world-class employers to showcase the exciting career opportunities available to young people locally across science, technology, engineering, maths and healthcare – you can see the 2020 event in full here
Why Stevenage?
An ideal environment for businesses big and small
Stevenage's range of exciting career opportunities right by the countryside draws companies of all sizes to the town. However, it's not only the great work-life balance on offer here that makes Stevenage such an appealing place to set up shop.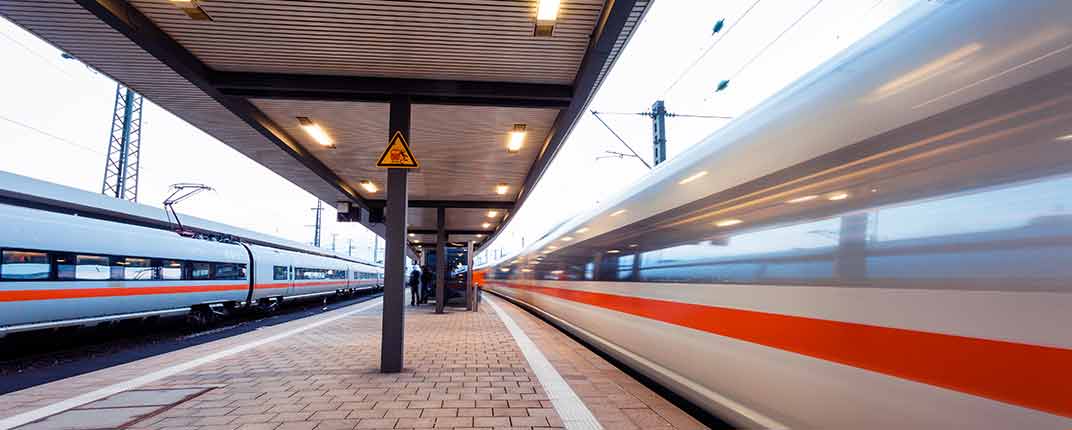 Location
The town's proximity to London and key domestic and international transport links makes Stevenage a gateway to the UK, and the world.
Commuters can take advantage of trains into London every eight minutes during rush hour with King's Cross just 19 minutes away. Stevenage is also under an hours' drive from international airports including Heathrow, Luton and Stansted.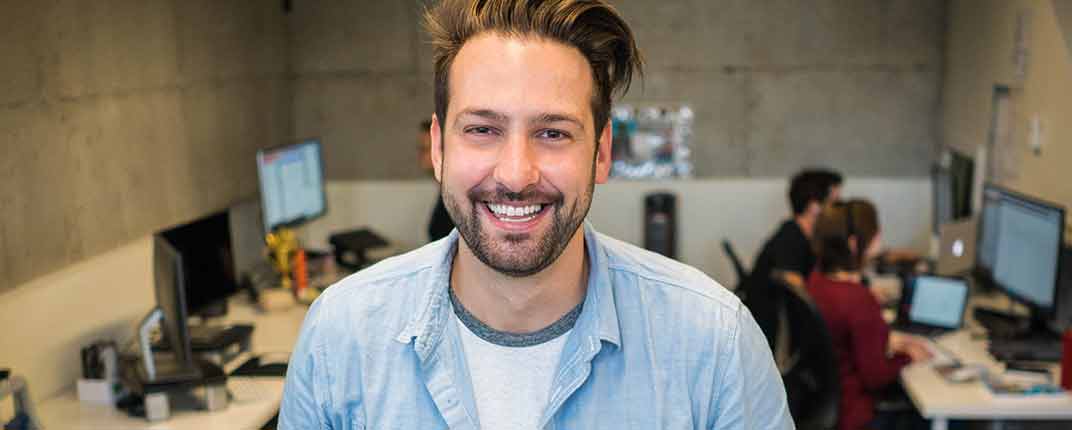 Talent
There is a highly skilled and highly accessible talent pool for companies to dip into; the affordable property prices and promising job prospects attract top graduates to Stevenage, where they have a wide choice of industry-leading companies or exciting start-ups to begin a career with.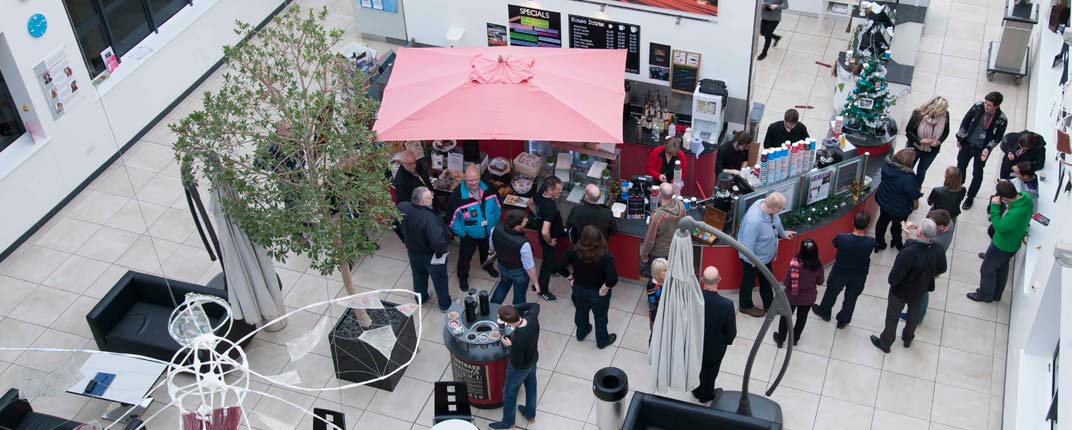 Support
Hertfordshire Chamber of Commerce & Industry (HCCI) provides networking opportunities and benefits for businesses of all sizes, whilst Stevenage Borough Council encourages growth and innovation in start-ups with the Business Grant scheme.
Stevenage's BTC makes an ideal home for start-ups, where they can take advantage of advice and support from skilled professionals and leading academics.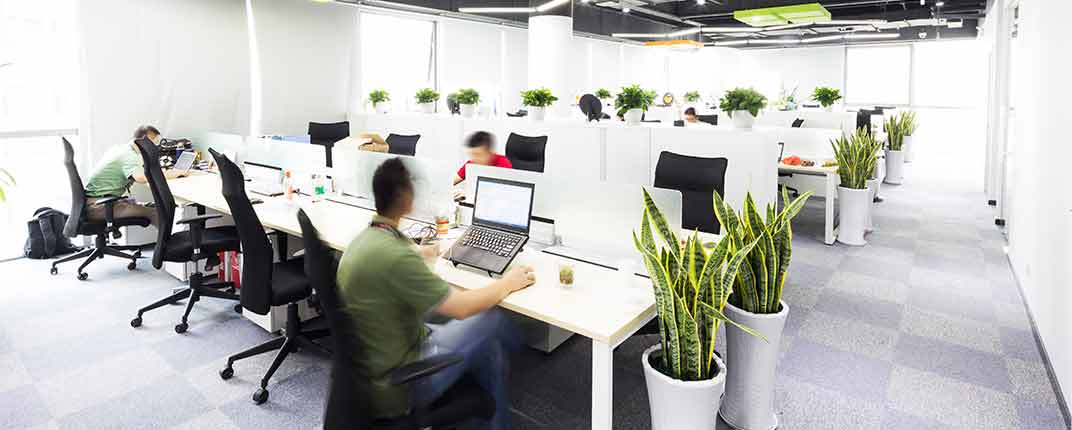 Affordability
Setting up a business can be a lengthy and expensive process. Stevenage gives business in their early stages a head start with affordable, flexible workspace. The BTC offers offices and workshops with access to high-quality facilities on-site, letting young companies take advantage of support, whilst retaining their independence. Learn more about renting affordable workspace in Stevenage.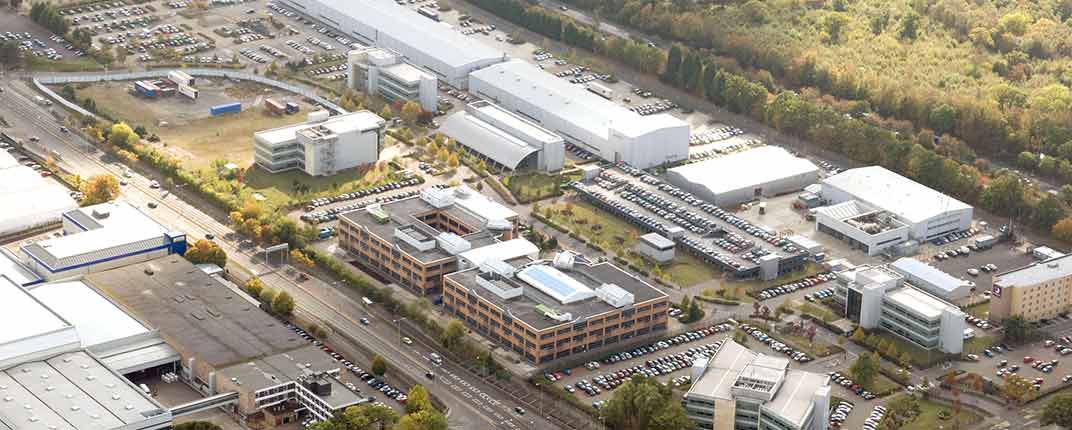 Invest in Stevenage
For more information on Stevenage's business scene and support available for companies big or small, visit investinstevenage.co.uk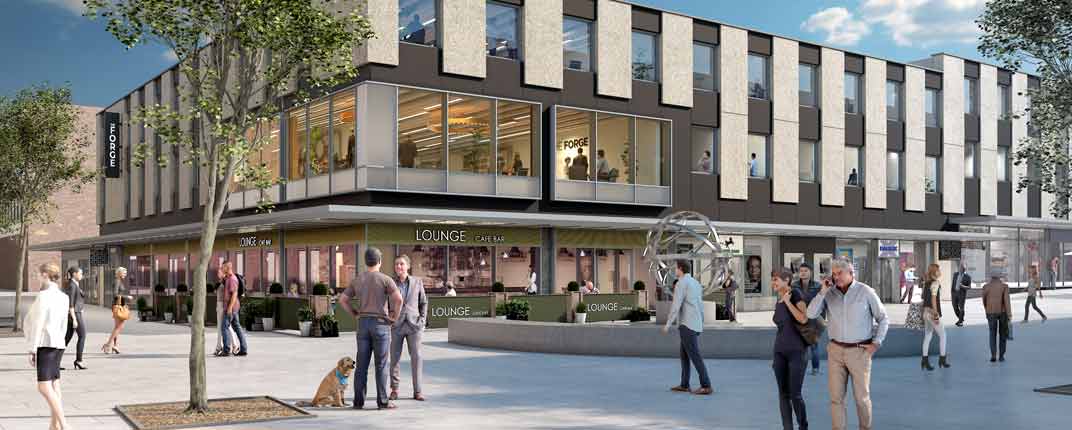 Regeneration
Amongst countless other improvements making StevenageEvenBetter, we've also introduced flexible, state-of-the-art, office space to the town centre as part of our regeneration. The new workspace is a convenient place for companies to lay down foundations and focus on bettering their business.