"A town steeped in rich heritage and culture"
1946
Stevenage becomes UK's first New Town.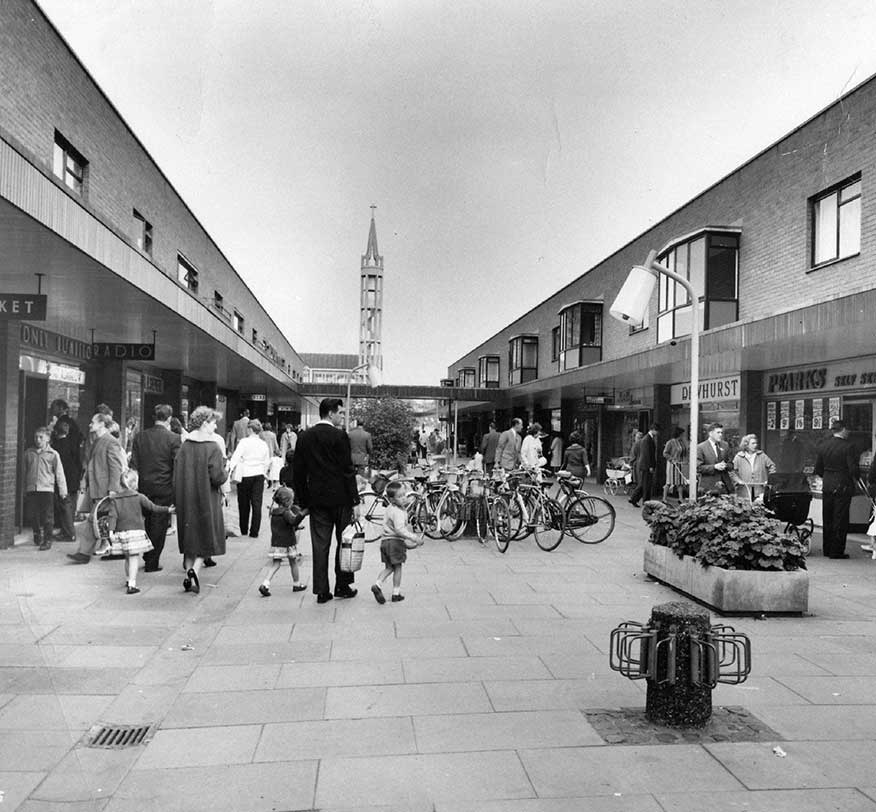 1959
UK's only pedestrian town centre opens.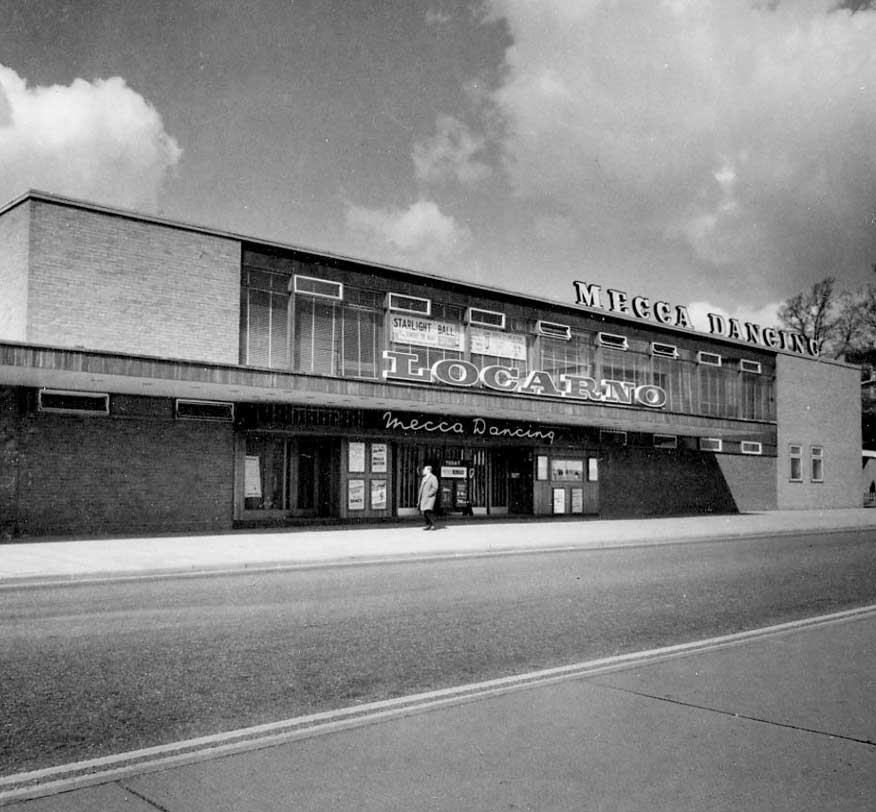 1961
Locarno and youth centre Bowes Lyon House opens.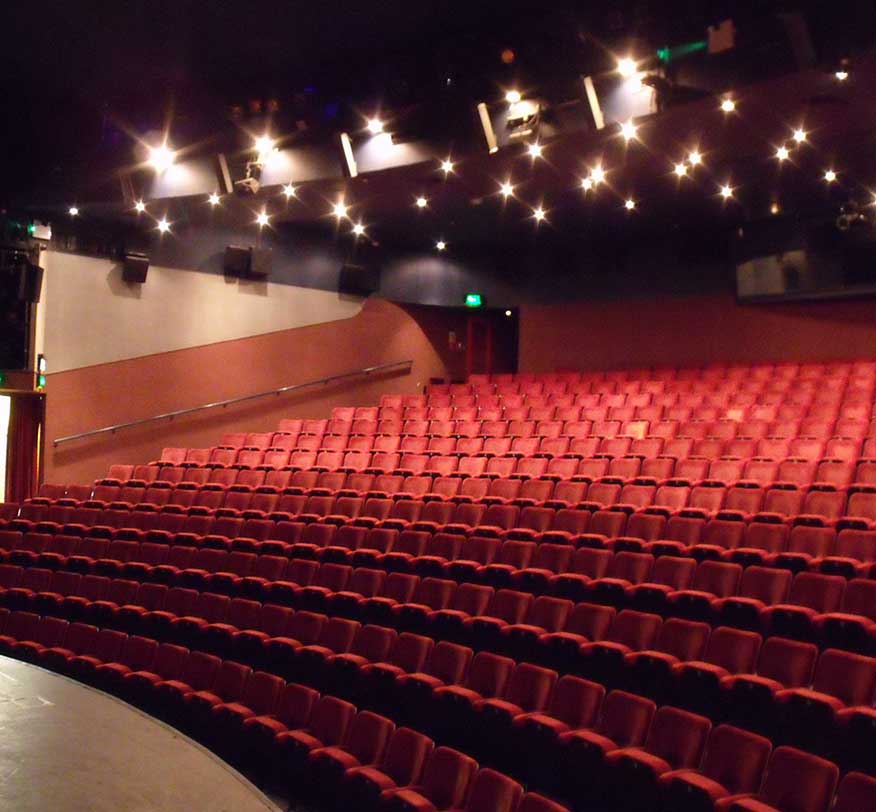 1974
Gordon Craig Theatre built.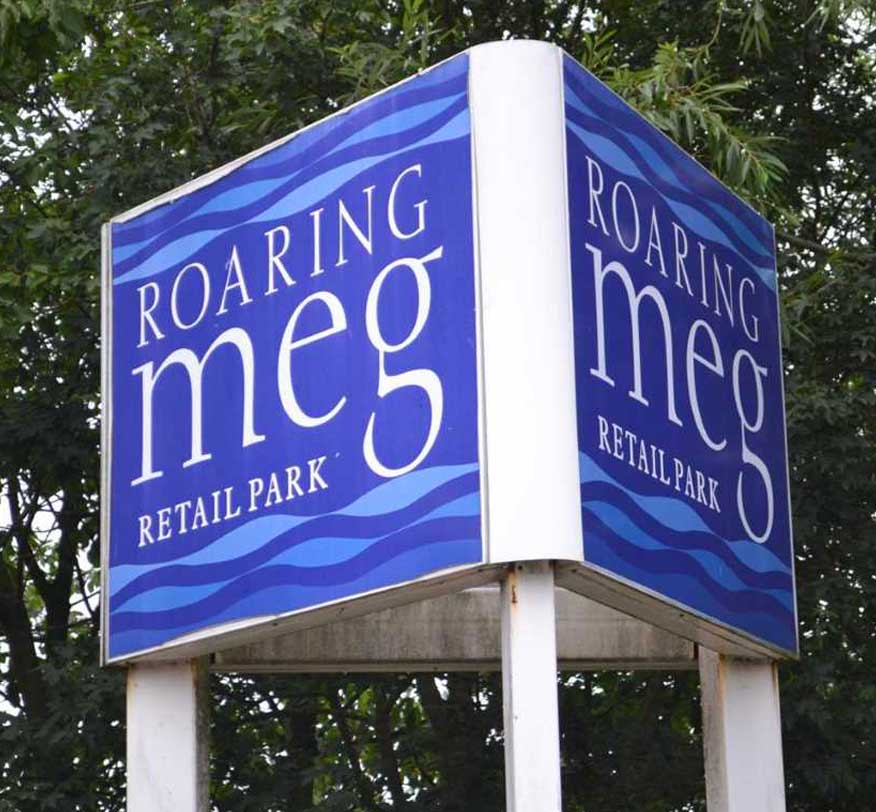 1987
Roaring Meg Retail Park opens.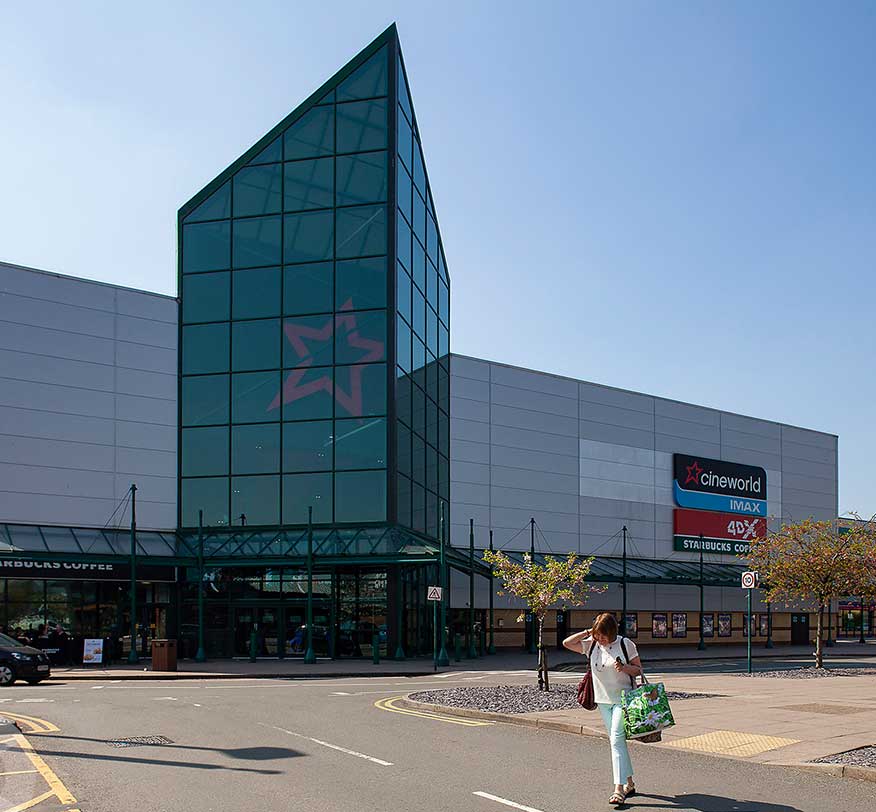 1996
Stevenage Leisure Park opens.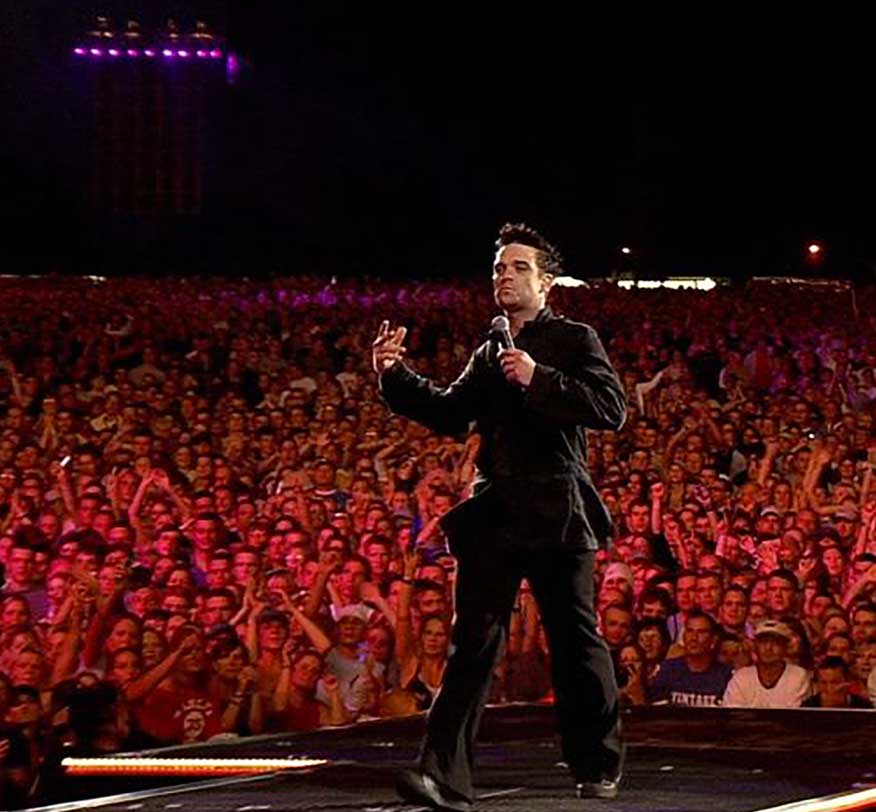 2003
Robbie Williams plays at Knebworth house.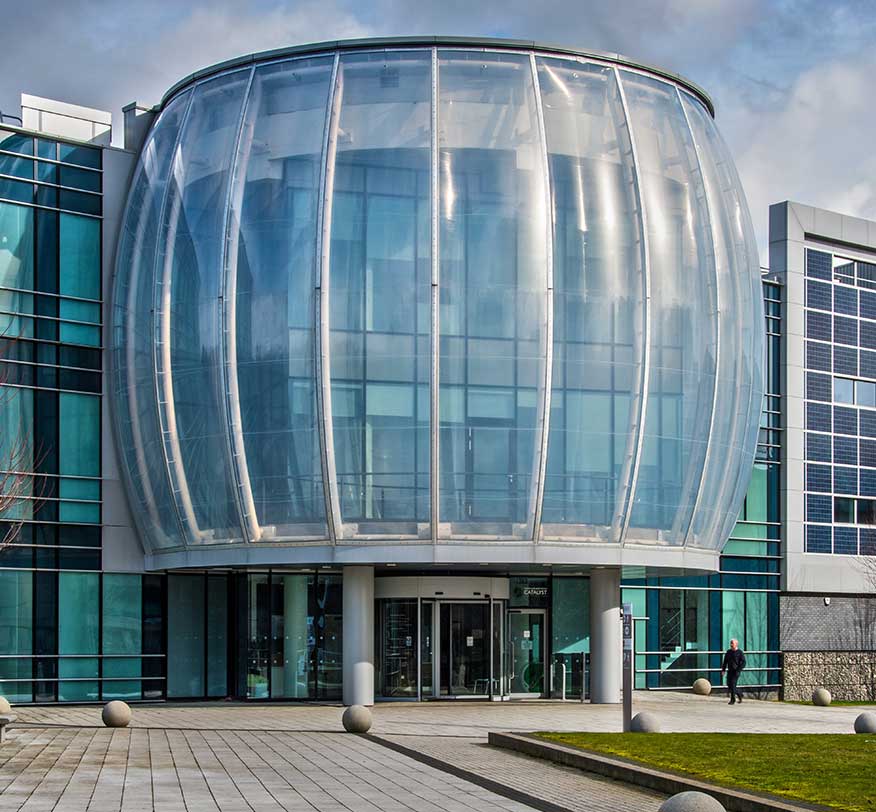 2011
Stevenage BioScience Catalyst opens.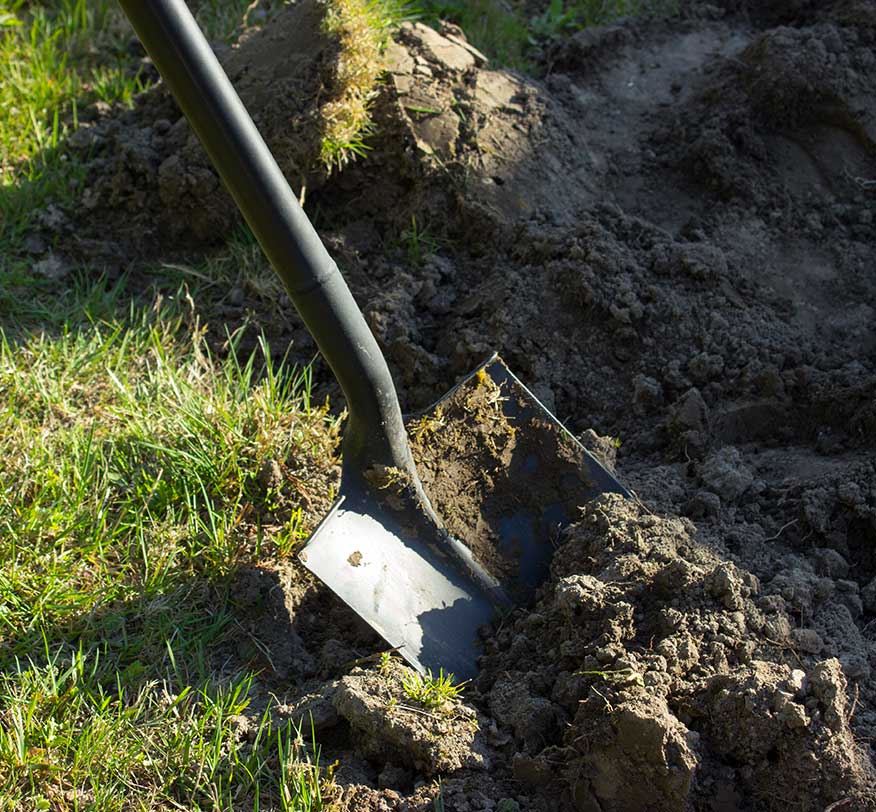 2019
Mace appointed as developer for SG1.
Surrounded by the leafy countryside of Hertfordshire, Stevenage is a town steeped in rich heritage and culture, with a long history spanning back to Saxon times.
Arguably the most significant point in the story of the town came in 1946, when it was designated to be the first of the UK's post-war New Towns.
Throughout the urban development period, the New Town created neighbourhoods and communities. It attracted thousands out of London's East End with the offer of modern and affordable homes, better living conditions, and desirable jobs in a rural setting. This was just the start of our town's growth.
From the early 1960s, artists, architects, and businesses flocked to our town; the Rolling Stones played here, the town took on a Mondrian-inspired look (which can still be seen on the famous clock tower today), and multinational corporations set up shop.
"The heart of a town lies in its people"
Fast forward to the modern day and the town remains a place of opportunity, with affordable house prices, a great shopping and leisure offering, major road, rail and air transport links, and a thriving business scene that's home to major business operations for some of the world's most largest and most progressive multinationals.
Seven decades on from the birth of the New Town we are regenerating our town to provide updated, modern vibrant facilities for people to live, work, relax and play.
What's on offer in Stevenage?
"an exciting town full of opportunity"
Home to GSK, Airbus, MBDA, BMW, Fujitsu and more
3 international airports within 45 minutes
Average house price: £338,961 (Source: Rightmove November 2022)
Fairlands Valley has 120 acres of green space
Kings Cross to Stevenage in 19 mins by train
One of Stevenage's key benefits is its outstanding business offer. Our town is home to three international, sector-leading organisations in Airbus, MBDA and GSK, all of which are based on Gunnels Wood Road, one of the largest employment areas in the East of England. The third of these organisations also hosts the Bioscience Catalyst, the UK's first open innovation biomedical catalyst.
A unique location
Stevenage's location just 25 miles from London offers a perfect balance of urban and rural living.
The town's position near both London and key transport hubs makes getting to and from the town quick and easy. Commuters can take advantage of trains into London every eight minutes during rush hour with the fastest journeys taking just 19 minutes.
Stevenage has been listed as one of the top 10 most affordable commuter towns in the UK and offers outstanding properties that are close to London for significantly below the cost of other comparable areas.
Stevenage provides outstanding access to outdoor and sporting facilities, including the Green Flag-listed Fairlands Valley Park, Stevenage FC Foundation facilities and 40km of segregated, uninterrupted cycle networks.
A place to shop – and much more
Stevenage is home to some of the UK's leading retailers and high street favourites. Our major regeneration programme will also introduce a range of new and exciting shopping and leisure opportunities for residents and consumers.
Home to world-leading businesses
Stevenage is home to some of the world's most progressive multinational STEM industries: science, technology, engineering and mathematics.
The likes of Airbus, MBDA and GSK all have major business operations based here, and together provide over 5,000 jobs in state-of-the-art facilities.
It's not just world-renowned enterprises here; our town also has a fantastic offering for start-ups and independent businesses, with affordable, flexible office space, and an established, unrivalled support network for businesses in their early stages.