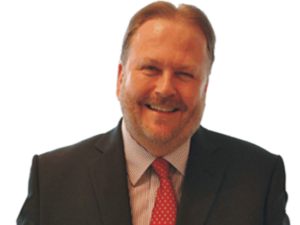 Innovation Corridor
Adrian Hawkins
22 october 2020
When times are at their most difficult it can often be hard to look ahead and see the positives which are there for us all. It is important though that we do seize the opportunities that present themselves and now is just such a point in time, for Stevenage.
As the independent Chairman of the Stevenage Development Board, I am so proud of the transition which the first New Town is now making, as it becomes such a progressive place to live and work.
The recent classification by the Department of International Trade of Stevenage as a High Potential Opportunity zone (HPO) underlines just how much progress the town has made in such a short space of time – and just what an exciting future it has.
The HPO classification was made in recognition of Stevenage's thriving cell and gene therapy cluster, and it underlines what a centre of innovation the town has become.
And while of course we must recognise that Covid-19 is having a major impact on our present, towns such as Stevenage are proving to be resilient to this and are clearly going to be the places of the future, where shrewd investment, both Public and Private, will help to create high quality local jobs and truly great lifetime opportunities with the support of an ever growing Business sector in the Town.
Our Towns Fund bid is nearing completion and will shortly be submitted to Government for due consideration. It will create the opportunity for the long- term development of the Town as the ideal environment for our innovative businesses and our very capable residents to continue to develop.