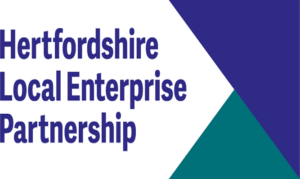 The Department for International Trade (DIT) has classified Stevenage, Hertfordshire, as a High Potential Opportunity (HPO) zone in recognition of its thriving cell and gene therapy cluster of national and international significance. The successful HPO nomination was made by Hertfordshire Local Enterprise Partnership (LEP) and is expected to help attract further overseas investment into the county.
Stevenage is at the centre of the largest cluster of cell and gene therapy companies outside of the US. The growing cell and gene therapy campus in Stevenage is delivering over 1,000 jobs and is home to over 45 companies, 13 of which are in the cell and gene therapy space.
The campus was awarded Life Science Opportunity Zone status for advanced therapies in 2019 by the Office for Life Sciences. It is jointly anchored by Stevenage Bioscience Catalyst, whose occupiers have raised over £1.6bn of investment to date, of which over 65% has been invested into cell and gene therapy companies; and the pioneering Cell and Gene Therapy Catapult, which has built its Manufacturing Centre in Stevenage, and which has been instrumental to the growth of the UK's cell and gene therapy industry.
DIT's High Potential Opportunities programme was launched in 2018 to encourage and accelerate foreign direct investment into the UK's key growth sectors, in line with Government's Industrial Strategy. There are currently 17 HPOs throughout the UK, and an additional 19 HPOs will be developed over the course of Round 2. HPO status denotes specific commercial opportunities to potential overseas investors, which are packaged into a compelling commercial proposition for promotion through DIT's global network. This can help accelerate the growth of business and industry, boost local job creation and prosperity, and strengthen the UK's sectorial advantage.
Cell and gene therapy is a sector of strategic importance to the UK's life sciences industry, highlighted by the 'Global Sales Pitch for Life Sciences' as a core part of the country's life sciences ecosystem. Since 2018 the UK has seen £1.7bn invested in the cell and gene therapy sector, a 60% increase in cell and gene therapy manufacturing space, and a 200% increase in industry turnover. The UK is developing further expertise and capacity in cell and gene therapies, with the global market predicted to grow to $6.6bn by 2027.
HPO status will enable the existing cell and gene therapy cluster centered around Stevenage to be promoted more effectively on the world stage to bring about fresh opportunities for growth. Hertfordshire LEP, the Cell and Gene Therapy Catapult and Stevenage Bioscience Catalyst will work closely with DIT over the coming months to help progress opportunities for inward investment.
Adrian Hawkins, Chairman of the Stevenage Development Board, said: "In line with the Government's Town Investment Plan, and our wider 20-year, £1bn programme, we are not only regenerating Stevenage but also focusing intently on building opportunities for local people. Our town is on the up and this is yet another example that Stevenage is at the forefront of bioscience development and expertise across Europe and beyond. We are delighted that the collective impact of our cell and gene therapy businesses has enabled the town to be named a High Potential Opportunity zone, which will shine the spotlight on Stevenage on a global stage and in turn, support the delivery of real opportunities for local people."
Cllr John Gardner, portfolio holder for Environment and Regeneration at Stevenage Borough Council "We're delighted to see Stevenage gain further recognition and be named as one of the UK's HPO zones. It's indicative of some of the amazing work that's carried out in our town and will hopefully encourage further growth and investment. Stevenage has a lot to be proud of and this represents another fantastic accolade for our town."
Nitin Dahad, Chair of Hertfordshire LEP's Enterprise & Innovation Board, said: "We are delighted with the success of our HPO nomination for Stevenage. The HPO underlines the significance of Hertfordshire's burgeoning advanced therapies cluster to UK plc, as well as its major growth potential. The sheer concentration of cell and gene expertise, R&D and manufacturing capability in Stevenage makes a compelling case for the inward investment needed to catalyse expansion and create high quality local jobs."
Matthew Durdy, Chief Executive Officer at Cell and Gene Therapy Catapult commented: "The UK cell and gene therapy industry is continuing to grow thanks to the strong Government backing and the unique supportive ecosystem that enables companies to develop and therapies to reach patients effectively. With one in four European cell and gene therapy companies already operating here, and the UK accounting for 12% of the global clinical trials, we are looking forward to this additional recognition providing further opportunities to develop additional capabilities for the UK to maintain its world renowned position."
Sally Ann Forsyth, Chief Executive Officer at Stevenage Bioscience Catalyst commented: "We are delighted that Stevenage is being recognised for its significant contribution to the cell and gene therapy field. The new HPO status ensures we can support the pioneering work of our occupiers and continue to grow as Europe's cell and gene therapy hub."
Minister for Investment Gerry Grimstone said: "The UK has so much to offer international investors across a variety of key sectors and regions. Our HPO programme looks at some of the sectors and sites across the UK where we see some of the world's greatest challenges being solved. Inward investment will help the UK build back better while levelling up all parts of the UK. This is just the start of the steps we are taking to increase inward investment and drive economic recovery."
Hertfordshire LEP is also part-funding a new Cell and Gene Integration Lab in Stevenage to cultivate the skills pipeline crucial to meeting current and future business needs. The lab will harness the expertise of the Cell and Gene Therapy Catapult and provide the UK's first digital training centre specifically equipped for advanced therapy manufacturing. It is one of five 'shovel-ready' projects selected to receive a share of Hertfordshire LEP's £16.8m allocation from Government's Getting Building Fund, launched in response to COVID-19 to help accelerate economic recovery and job creation across the country.