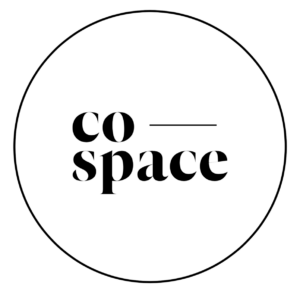 Flexible workspace specialist HEWN has advised Co-Space on the signing of a new 10 year agreement, over three floors at 21-29 Town Square to provide a high quality, flexible workspace operation as part of the new mixed use regeneration of Stevenage Town Centre.
The deal signed between Co-Space and Stevenage Borough Council represents the first phase of the Town Centre redevelopment and will provide over 15,000 sq.ft. of design led, in-demand workspace as well as a roof terrace, event space and break out areas for communal use.
As part of "Stevenage Better", Stevenage Borough Council is carrying out a full regeneration of the post war new Town costing over £1bn over a 20 year period which will deliver over 7,300 new properties by 2028, an expanded railway station, improved transport and connectivity links as well as new retail, sports and leisure facilities.
Part of this work is being funded by a £34m Local Growth Fund investment from Hertfordshire Local Enterprise Partnership (LEP), including £1.5m towards the regeneration of 21-29 Town Square to provide much needed business space within the town centre.
With its super-fast train links to London (22 mins) and the East Coast main line running to Edinburgh, as well as direct access to the A1, Stevenage offers a fantastic opportunity for the perceived new way of working post COVID-19.
The "hub and spoke" model of working, where business, both large and small, can allow employees and owners to work near home 1-3 days a week whilst travelling to a central hub for the rest of the week is increasingly being seen as the way that people will want to work.
Alistair Thomas, co-founder at Co-Space commented: "We are very excited to be working with Stevenage Brough Council to provide the first of its kind flexible workspace offering in Stevenage.  Working together, we are creating a space that will meet the needs of businesses and individuals who are looking for a workspace and community that is created for them and represents their working practices. With the rise of people moving outside of central London we feel Stevenage is a great place to not only work, but to live."
Adam Wood, Head of Infrastructure & Regeneration at Hertfordshire LEP, said: "Our investment will help convert previously unused space at the heart of Stevenage into a vibrant and modern workspace for local entrepreneurs and SMEs. As we move forward out of the pandemic, it is vital for both the county's economic recovery and the vitality of our places, that we provide the facilities and infrastructure needed to enable businesses to flourish locally, in order to increase employment opportunities for local people and encourage footfall to town centres during the working week."
Will Kinnear, director of HEWN commented: "Stevenage Borough Council had a vision for the workspace to be provided as part of the Town Centre regeneration and we were delighted to be able to introduce the team at Co-Space to achieve this.  The workspace will not only provide the Town Centre with a product that meets the needs of occupiers but will also form an integral part of the mixed use offering moving forward".
HEWN acted on behalf of Co-Space and Sanderson Weatherall represented Stevenage Borough Council.