Regeneration start date set for 2020 as Mace signs contract
A formal commitment has been made between Stevenage Borough Council and developers Mace Group Ltd for the redevelopment of Stevenage's town centre, with work set to begin in 2020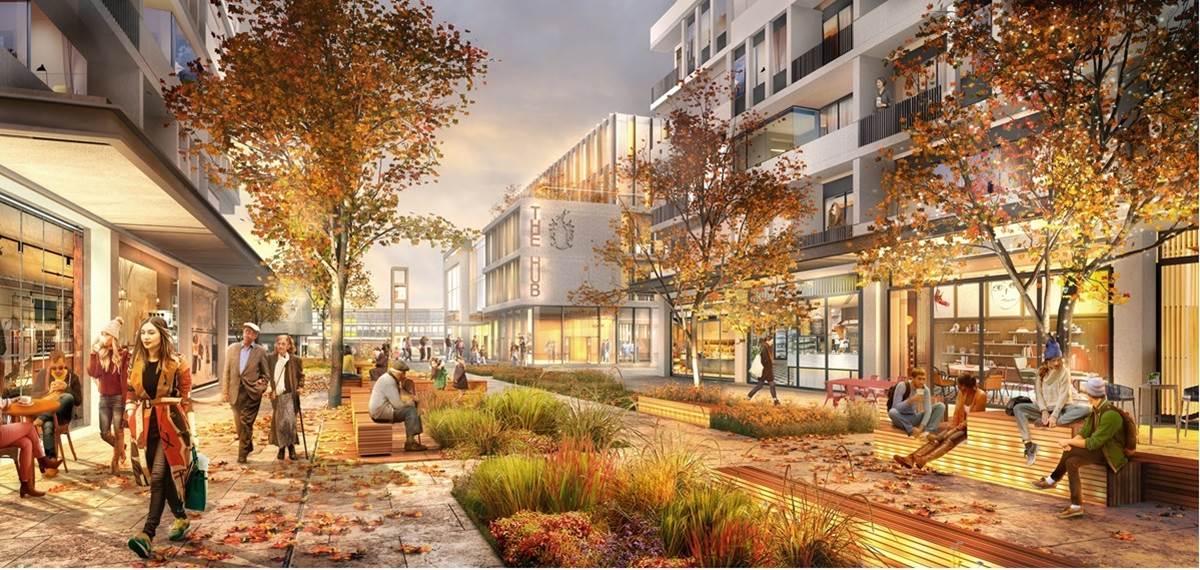 The Comet – Regeneration start date set for 2020 as Mace sign contract
Georgia Barrow
14 March 2019
A formal commitment has been made between Stevenage Borough Council and developers Mace Group Ltd for the redevelopment of Stevenage's town centre, with work set to begin in 2020.
Mace – which built London's The Shard – were selected by the council last year following a tendering process which saw three other national developers competing for the work.
But the council today announced the signing of a new official agreement to work in partnership with Mace on the long-term transformation, securing a formal commitment.
The agreement builds on the council's vision for the first phase of the regeneration which seeks to revamp the western side of the town centre where The Plaza, bus station, council offices, and several car parks are currently located – known as SG1.
Council leader Sharon Taylor said: "This is an exciting time for Stevenage and the future of our town centre. Signing this deal with Mace highlights our ambitious vision for Stevenage as we grow our town and improve the services, environment and facilities we currently offer to residents.
"We've seen a number of projects already completed in our town centre as part of the regeneration programme including Market Place, Vista Tower and updating our public spaces.
"SG1 will be transformational, and drive significant, positive change for our town centre. We're delighted to have Mace on board and can't wait for development to get under way."
SG1 is one of the largest regeneration schemes in the region with a gross development value of around £350 million.
The mixed-use regeneration scheme includes plans to create a series of new streets within Stevenage, as well as a redesigned Town Square.
The development will also create new public spaces as well as a public services hub – which will include a new library and health facilities – bringing key council services into one building.
David Grover, Mace's chief operating officer for development, said: "This agreement marks a major step forward for the transformation of Stevenage town centre.
"With a contract agreed we can now get started in earnest in delivering the regeneration of the town centre – I look forward to seeing our exciting plans come to life."
Andrew Percival, chairman of the Stevenage First partnership, added: "Today's contract signing represents a significant milestone in the opportunity to deliver a town centre that's fit for the 21st century and offers modern facilities and amenities for residents and visitors to live, work and play.
"The scheme that Mace has developed aligns with Stevenage's heritage as the UK's first new town and highlights their confidence in its future growth prospects. We're delighted to announce that the contract is in place and look forward to working in partnership with Mace."
Earlier this year the Comet reported on improvements made to Market Place which saw the council working with Meeres Civil Engineering, which included new seating, greenery and play equipment.
Preliminary works are also under way for a £50 million revamp to Queensway North – a shopping area of the town – under a partnership between Stevenage Borough Council and Reef Group.
Building work – which was due to begin at the end of January – is set to begin in the coming weeks.
Residents and businesses will be invited to have their say on the SG1 regeneration with a consultation planned for this summer.
Work is expected to take place over several phases, with the first construction project starting in 2020.
https://www.thecomet.net/news/stevenage-town-centre-regeneration-mace-contract-1-5935962