A £50m upgrade to the Queensway North area has now been completed. The former site of Marks & Spencer and the adjoining buildings have been redeveloped to introduce new retail, residential and commercial facilities including a 24-hour gym and office space along with 94 new homes and flexible working facilities.
Like our other schemes, Queensway North is based on 'mixed-use' principles and is designed to increase the number of people living and working in Stevenage Town Centre, thereby adding to the demand for services and businesses based here.
A number of new commercial tenants have already invested in the premises including PureGym (see below) Cakebox, Chateau Cafe, Card Factory, and a new restaurant, with more to follow.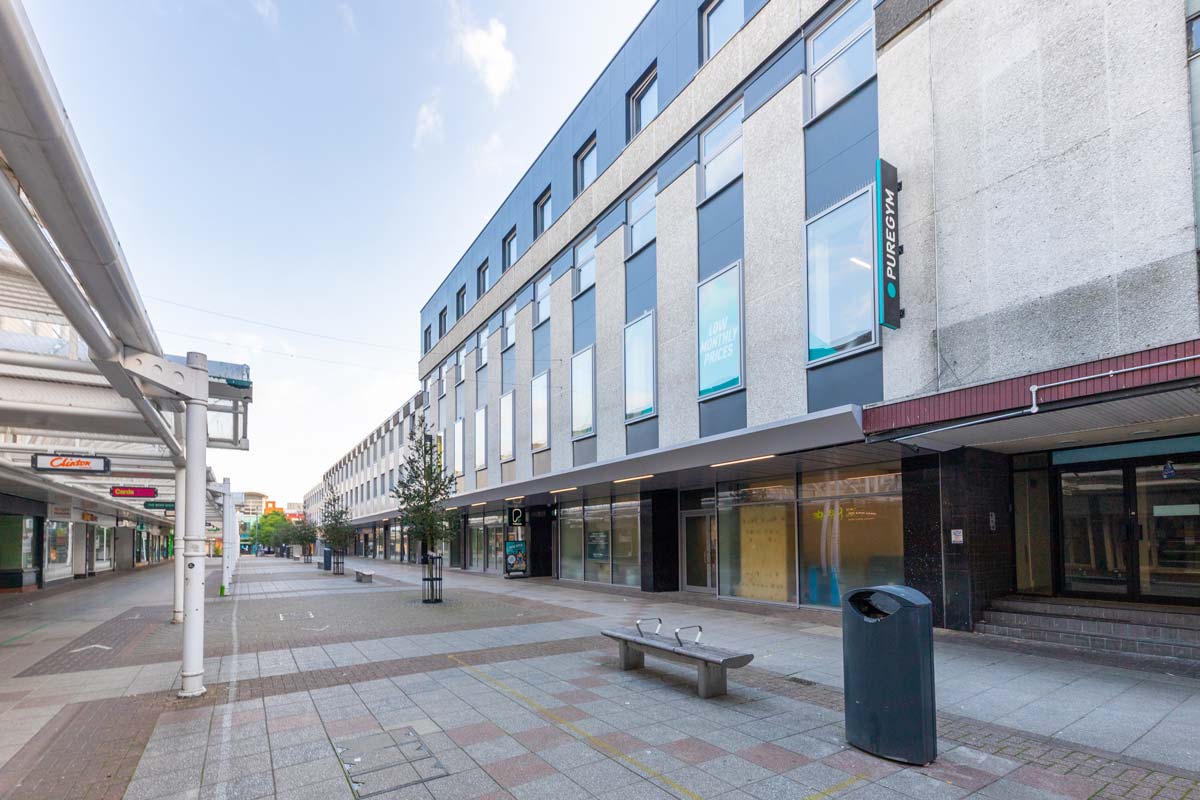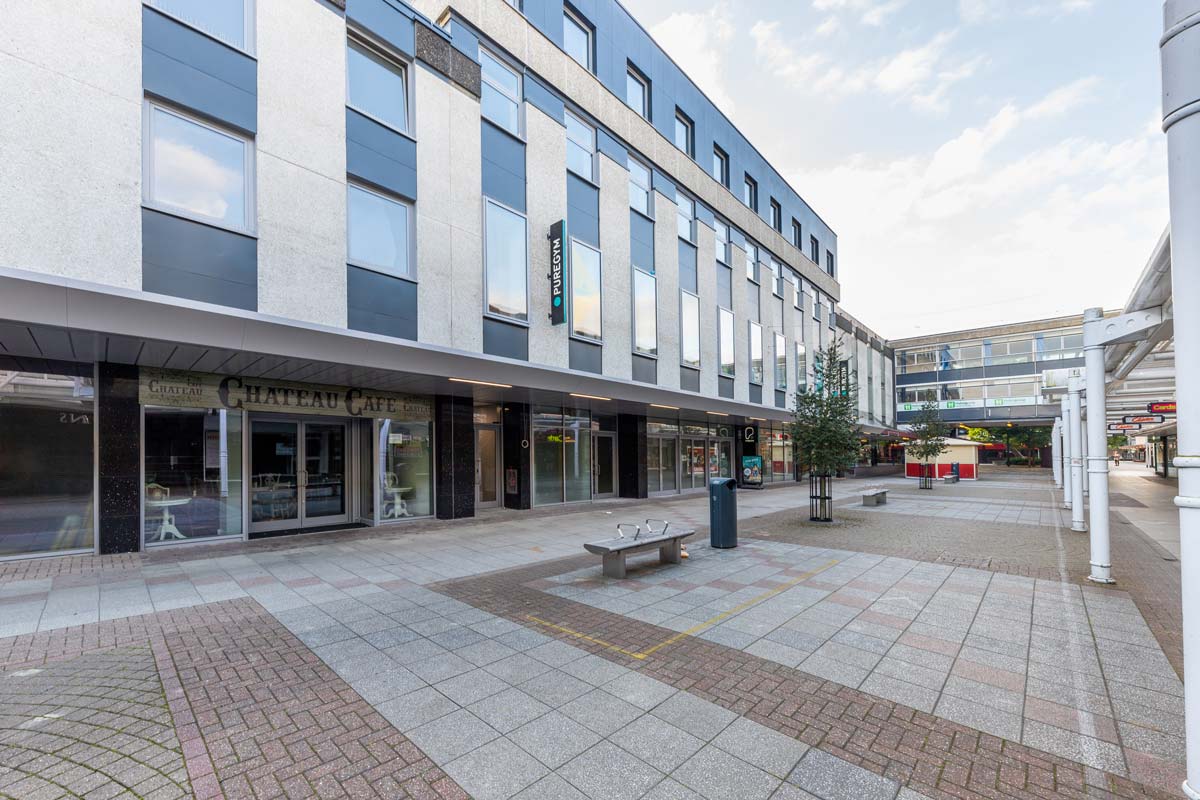 PureGym